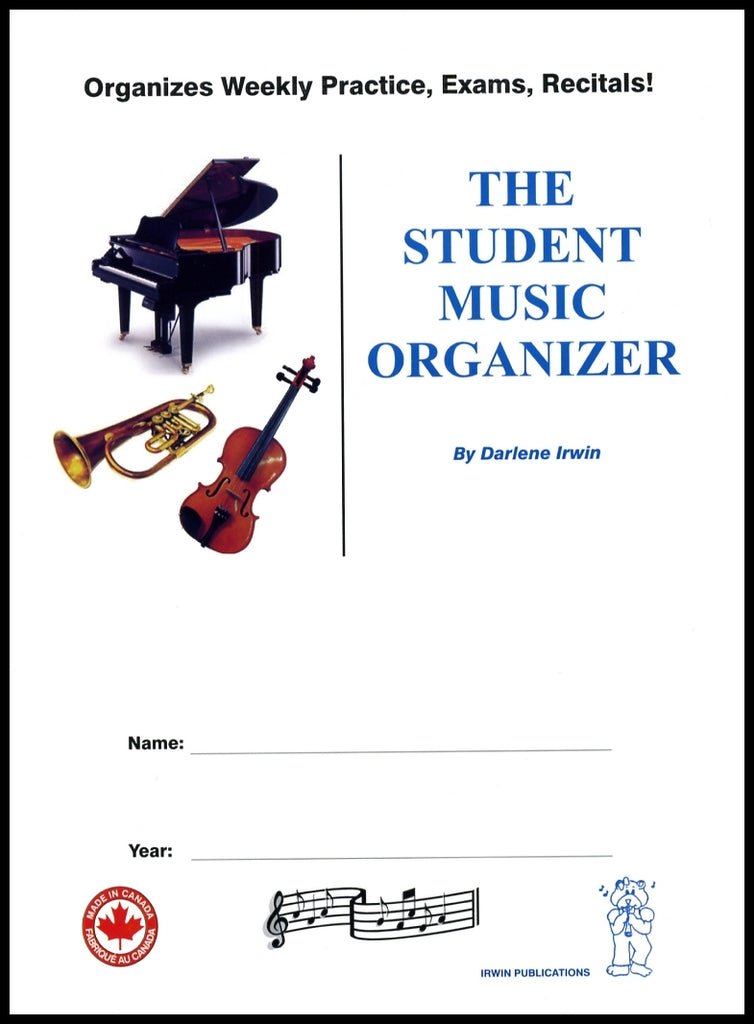 The Student Music Organizer - The Complete Dictation Book
** A 10% discount is available for teachers. Enter the discount code "TEACHER" at checkout to receive this discount. **
All-In-One Innovative Approach to Music Dictation
 Weekly Assignment Sheets for One Full Year
The teacher and the parent can tell at a glance what has been completed and the assignments for next week. 
The student can monitor his/her progress by marking the accomplished practice time in the chart provided. 
Student Practice Schedule
Enables the teacher and student to decide on how much practice time is required each day. 
Goal Setting for Exams, Recitals & Festivals
The student and the teacher can set musical goals together. A space has been provided to compile favourite pieces.

The yearly format allows the student or the teacher to look back at previous books and see what has been accomplished in other years.
Extra Manuscript Paper
Can be used for theory, exercises or student's own compositions.
Musical Reference Guide
Contains a history section, musical terms and signs plus key signatures and note values.
This book can be adapted to students of all ages
♫ An organized student will be a more productive and enthusiastic student ♫